← Back to portfolio
5 Questions you MUST ask your copywriter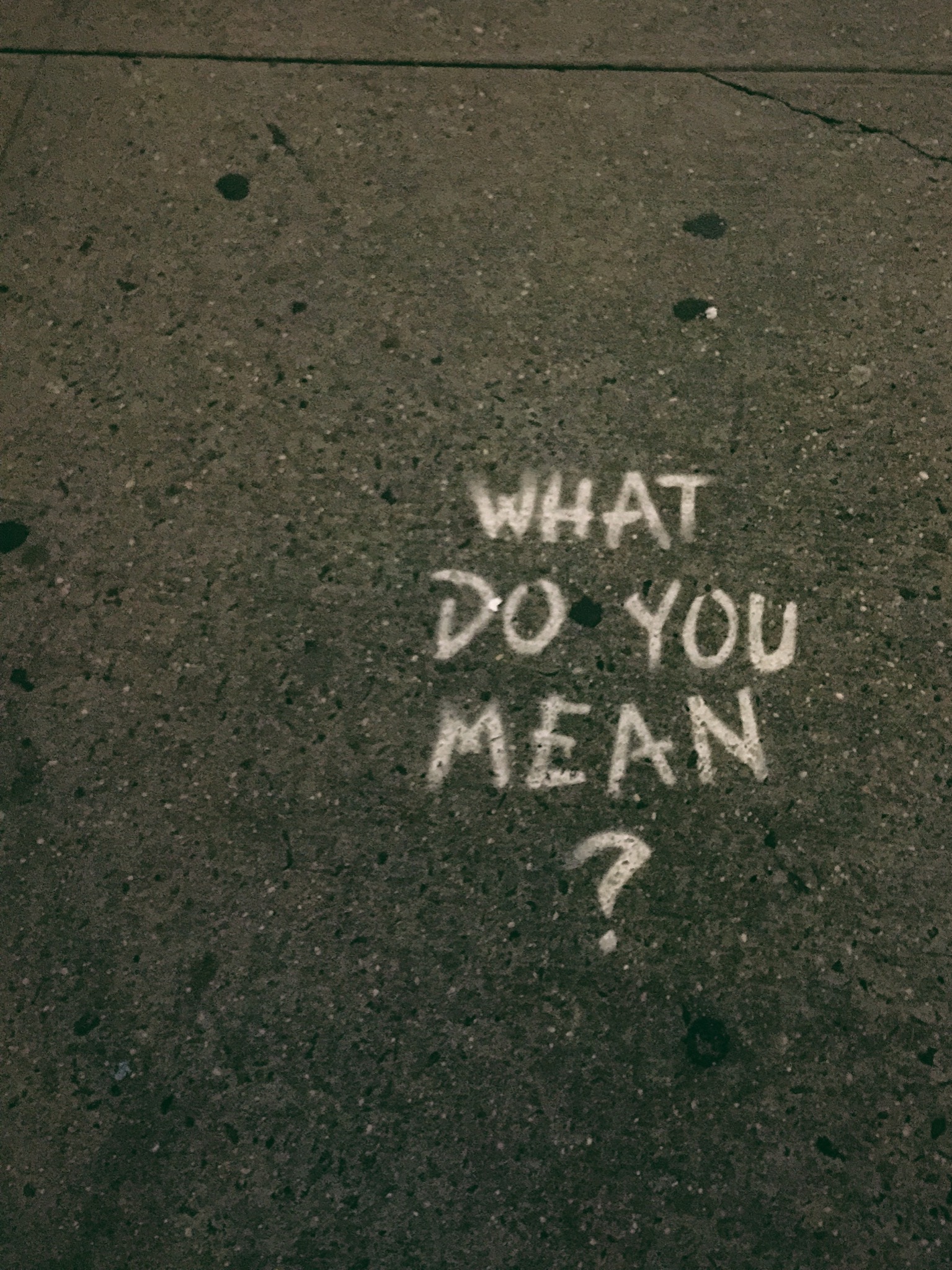 I've been writing professionally for five years now, working both as part of an in-house creative team and freelance copywriter. I've worked for everything from global businesses and brands to local start-ups and sole-traders. Working closely with clients is one of the best parts of my jobs - I love getting to know what makes businesses tick and how working out how best to represent them through words.
But, over the years, I've realised that I get asked a lot of things over and over again - and sometimes I find myself defending my work and my process. So if you're thinking about working with a copywriter, whether in-house or freelance, I've compiled my list of things you must ask your copywriter. Nail these, and you'll be a dream client - a copywriter's best friend.

1. What do you mean?
This is probably a question that should be applied to most things in life - but you're guaranteed to get a generous response from a copywriter if you ask us this. Not everybody is an expert in everything, and we've all cringed at cheesy marketing terms at some point in our careers. So if we say something you don't get, ask us. We'd rather you understand our process from the start, rather than keep schtum and then change your mind about our approach at the end of a project

2. Is this enough information for you?
As a copywriter, you can never get too much information. But, it's pretty common to get too little. A good copywriter will always ask for more information on a brief - but, we really do value the clients and project managers who are upfront with this question. It shows you care and it shows you're serious about what you want a copywriter to do for you. It's saying, 'Have I given you enough information to go away and do the best job you can with this?'.
3. How did you do this?
No, we won't take offence if you ask us how we got to where we got. We love talking about our process. More often than not, a good copywriter will do a tonne of market research, and take a look at your competitors or influencers. We think about your positioning in your market, we think about your tone of voice, and we really do think about every single word we choose for you. Ask us how we reached our final concepts, and we'll prove to you just how much we care about writing incredible copy for your business. 
4. Why do you like this?
Copywriters love words. We love to write words, we love to read words, and we love to talk about words. Go on, ask us why we like something. You'll probably be surprised how enthusiastic one person can get about grammar or alliteration. 
5. What else can you do for me?
Copywriters are a talented bunch. Most of us have dabbled in a bit of social media or video scripting, or some of us really love a bit of PR. Yep, there are even crazy copywriters out there who live to write for SEO. If you need anything else for your brand, ask us. If we can't do it ourselves, chances are we'll know someone who can. The best freelance copywriters will know a fantastic designer that they often partner up with, and copywriters who have worked in-house or have agency experience will also have excellent illustrators, photographers, videographers or project managers as contacts.  
Got your head around the 'dos'? Check out the 'don'ts' with my article 5 Questions NOT to ask your copywriter.

Add a comment